The course DSO is provided for second-year ESE students, and focuses on the principles of the digital system design with CPLDs and FPGAs.
All information about the course can be found in the download below:
Theory lessons
The presentations of the theory lessons can be found here:
Practical work
In the practical work session the Intel MAX10 FPGA is used.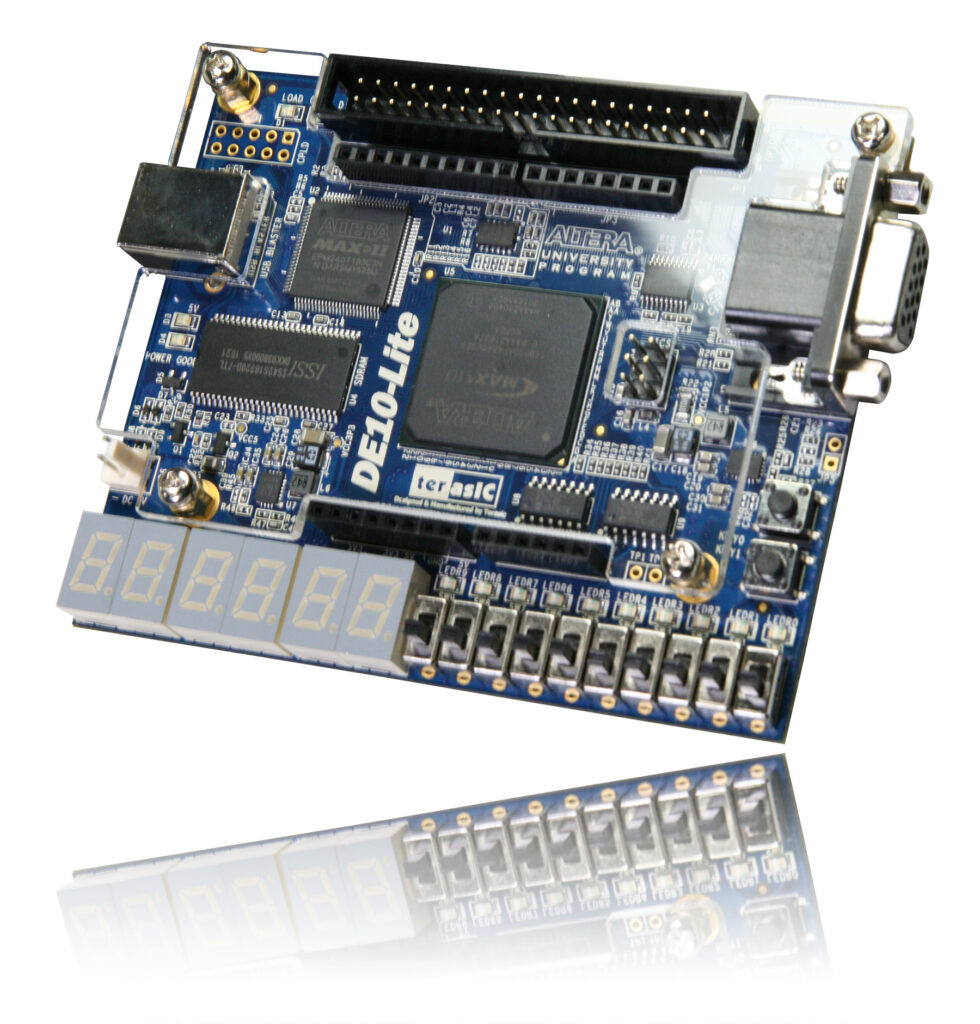 Information regarding the practical work sessions can be found here:
The DSD practicum can also be viewed here in the web browser. For download and access, see the general instructions.
Assessment
DSD is assessed on the basis of two components:
A theory exam, at the end of the first block in semester 4.
A practicum consisting of 5 + 1 assignments.
A sample exam (in Dutch, but can be translated easily using Google Translate) can be downloaded here:
Other downloads
Information, manuals and files for the TerAsic DE10-Lite board can be found here:
In the course "Logic Circuits" you've had the basis for VHDL programming with Altera Quartus. Have you forgotten these basics? The manual for the course can be downloaded below:
This manual contains all the steps necessary to implement a digital circuit on the TerAsic DE0-CV board. Of course, this knowledge can be applied to the DE10-Lite board as well.