All demos were updated and can be used in the practical work assignements as a reference.
THe IIR Filter Demo was updated with regards to the available inputs. Non-recursive and convolutional computations are now possible.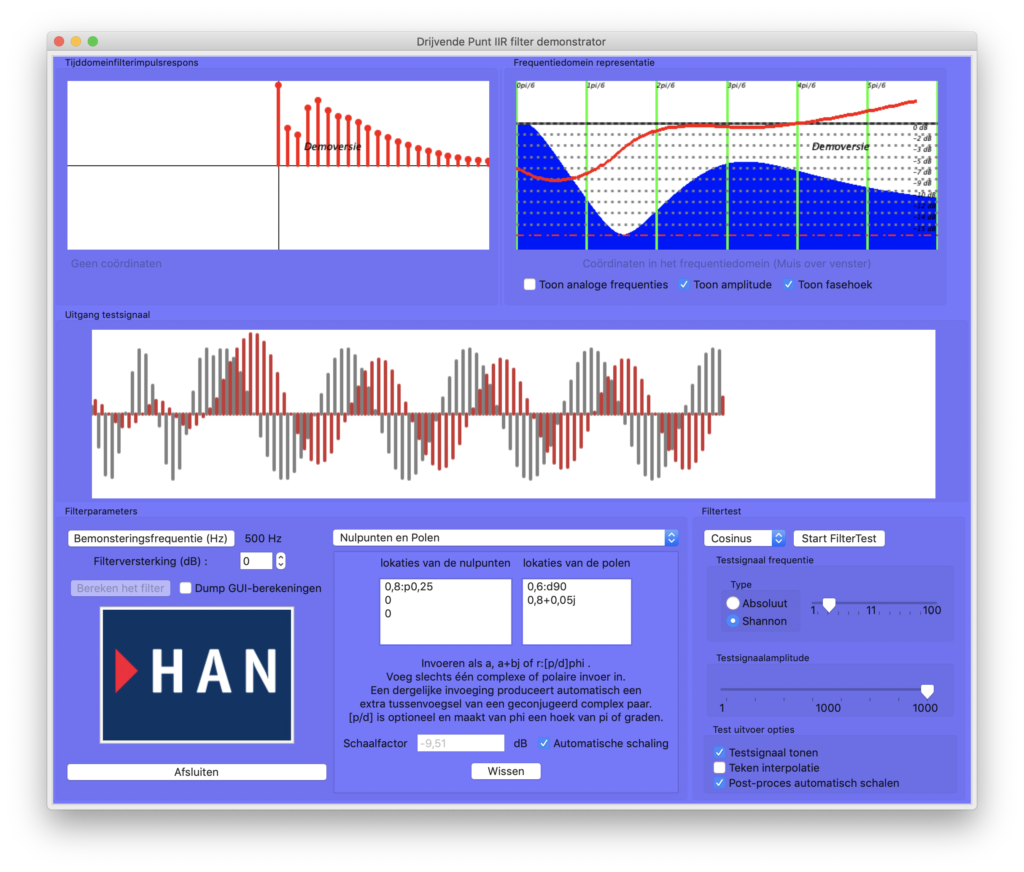 All demos are available in a number of languages – the Dutch language variants were shown above.